We have been walking around all day.. Shoreditch, Clerkenwell, Angel, Chelsea, Knightsbridge.. Wow!
We just stopped by Zara in Chelsea, and YAY (..and thanks to Martin!!) I got the booties I has been looking for in a while now, I will show them to you guys tomorrow.
Hotel particulier fur, H&M shirt, Pico shoes and Forever 21 jeans.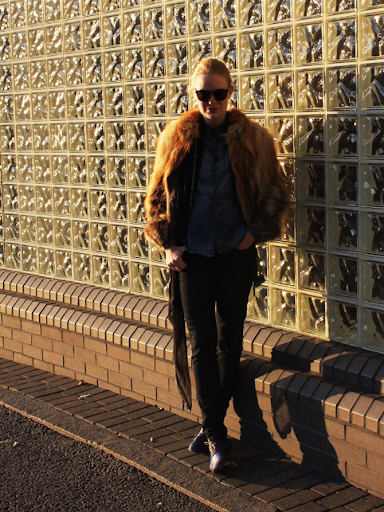 Nilia